Meet our Doctors and Trainers
Meet Our Doctors & Trainers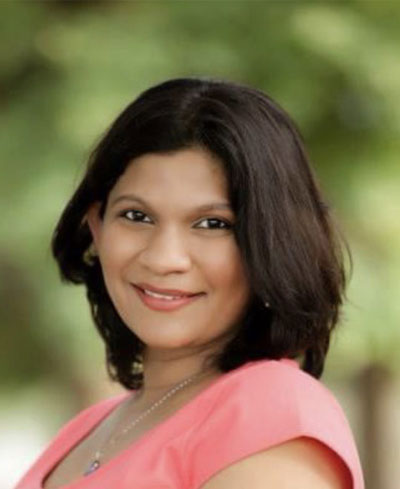 She has been practicing as a physical therapist for over 16 years. She is fluent in English, Hindi, Telugu, and Kannada.
Lakshmi Deepti Urlam graduated with her Bachelors's in Physical Therapy in 2004 from India. She worked for 5 years in a hospital setting working mainly with Cardiac rehab patients and Joint replacement patients.
Lakshmi later moved to the United States and immediately enrolled at Emory University and Graduated in 2012 with a Doctor in Physical Therapy. Lakshmi then moved to Texas to be closer to her family and began her career at an outpatient PT clinic where she treated adults and kids focusing on orthopedic conditions, aquatic therapy, and instrument-assisted manual therapy.
Laxmi received her Graston certification in 2016 and Trigger Point Dry needling certification in 2017. She believes in providing evidence-based practice and continues to expand her knowledge through continuing education.
Lakshmi always strives towards helping each individual attain their functional goals and help them return to living to the best possible ability. She has spent the last few years focusing on Joint replacements, sports, and work injuries, and chronic pain.
Lakshmi and her husband live in Richmond with their 3 daughters, Netra, Mayra, and Manya. They enjoy exploring the beautiful outdoors and spending time with family and friends.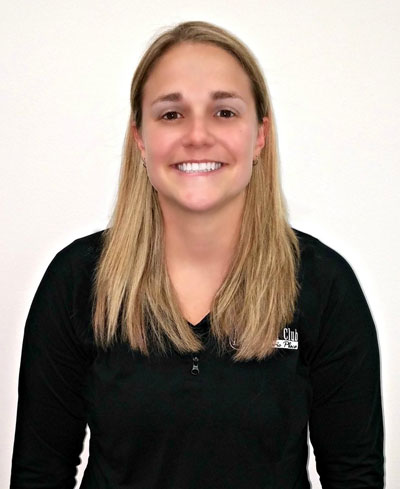 Lauren Dufrene
Certified Personal Trainer
While Health Club's guided workouts are individualized to each client, personal training provides dedicated 1-on-1 attention and includes functional movements as well as machines. Health Club's personal training program is run by Lauren Dufrene, who has more than 10 years of experience working with clients in the Houston area.
Lauren has a Master's degree in Exercise Physiology from Florida Gulf Coast University and is a Certified Exercise Physiologist through the American College of Sports Medicine.
Lauren is dedicated to creating a training environment that not only motivates but also empowers individuals to continually challenge themselves in a fun and rewarding way. She is able to provide education on how to maintain a healthy lifestyle by combining strength training, cardio endurance, flexibility, and proper nutrition.
Lauren's Specific Areas of Expertise:
Designing strength and nutrition programs
Call or Email today
For a FREE 1-Hour training session with Lauren!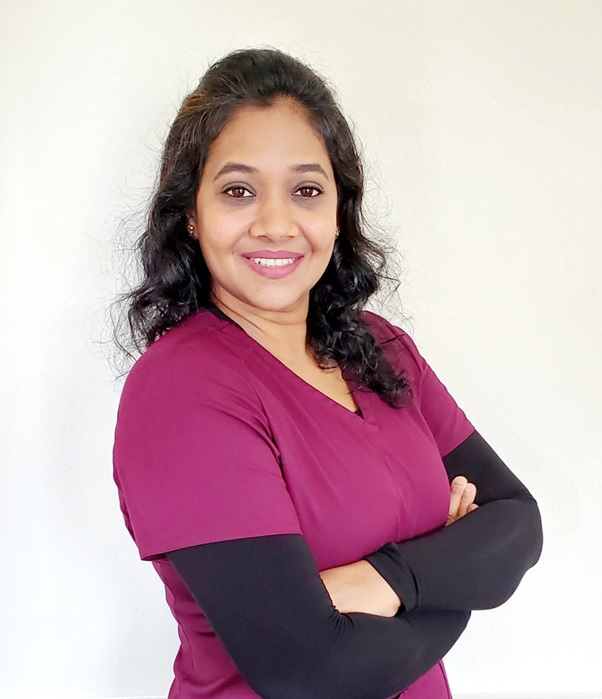 Krishna Maringanti is a board-certified Physical therapist in TX and NY with 8 + years of clinical experience in cardiovascular rehabilitation, general orthopaedics, with a strong emphasis on therapeutic exercise, postural/core stability, functional manual therapy, movement training, pre-/post- surgical care, performance enhancement, wellness training, and injury prevention. She works with patients of all ages and across all activity levels from highly sedentary people to highly active populations including athletes. She received her Bachelor's degree in Physical therapy from NTR university of Health sciences, India in 2005, followed by a Post graduate diploma in Cardiovascular rehabilitation from University of Chester and Asian Heart Institute, Mumbai and a certificate in Rehabilitation counselling from TISS, Mumbai.
Krishna evaluates and treats with a whole-body approach that combines knowledge and understanding of localized anatomy and function within the context of full body structure, function, and movement patterns. She employs an evidence-based, patient-centred approach to restore compromised mobility, strength, stability through a variety of manual techniques, active modalities, progressive exercise, and education.
Apart from enjoying a solid rapport with her patients, she continually refines her skills and knowledge base by learning and implementing the most current practices and techniques in the field of physical therapy. Her mantra is to teach and empower her patients for a lasting effect.
Being a trained classical dancer in odissi, Krishna loves exploring the inter play of dance and movement therapy. During her spare time, she loves gardening, and spending time with her Husband and her two boys, Aarush and Avyukt.