Strength Training
The Strength Training area of the club is split into two main sections.
First is our 16-machine Cybex Strength Training Circuit.
Second is our Free Weight area.
This area is equipped with dumbbells ranging from 2lb – 120lb, squat racks, bench press, incline and decline benches, pull-up and dip stations, a free motion cable machine, and much more!

Cardio & Multi-Purpose Area
Health Club at Travis Place provides state-of-the-art Treadmills, Ellipticals, Bikes, Stairmasters and much more! Each cardio machine is equipped with its own TV so you can catch a movie or your favorite show while getting your daily exercise in. The multi-purpose area is filled with mats for stretching, TRX Suspension Training and plenty of necessary items for functional training like medicine balls, kettlebells, weighted bars, foam rollers and stability balls.

Indoor Running Track
One of the most unique features of the Health Club at Travis Place is our Indoor Running Track. One lap around the track is 320 yards, so 5.5 laps equal 1 mile! With exterior views of downtown, the track is a great place to run when it's raining, too hot outside or you're just tired of the treadmill!

Group Fitness Studio
Our 1,000 sq ft Group Fitness studio is the perfect place for you to step out of your comfort zone and try something new! With a wide variety of classes, from Spin to Step and Cross Training to Kickboxing, there is sure to be a class that will fulfill your needs!

Basketball Court
A little less than half of a regulation-size court, our Basketball Court is the perfect place to play a little 2-on-2, 3-on-3, or just shoot around!

Hydromassage
HydroMassage utilizes water to provide therapeutic massage which is a great way to relax, recover, and rejuvenate. Fitness club members looking to close their eyes and totally disconnect for 10-minutes often prefer the HydroMassage Bed models, while those in need of a quick massage while checking e-mails on their phone enjoy the convenience of the HydroMassage Lounge.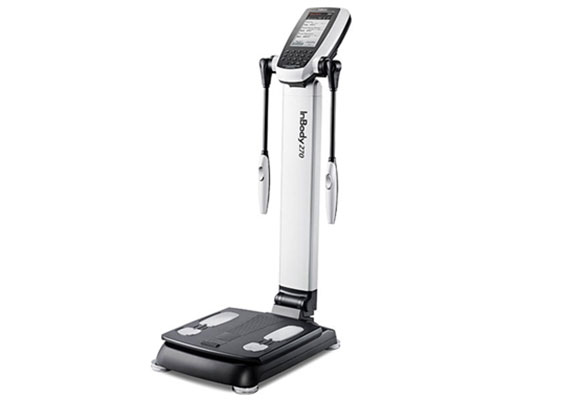 InBody Body Composition
Measure your fat, muscle, and water levels in less than a minute. No dunking. No pinching. No discomfort. Simply stand on the device and hold the hand electrodes to test. Identify how many pounds of lean mass are in each body segment through Segmental Lean Analysis. Use this portion to look for any imbalance between corresponding segments (ex. Right Arm, Left Arm) for balanced muscle development. All under a minute.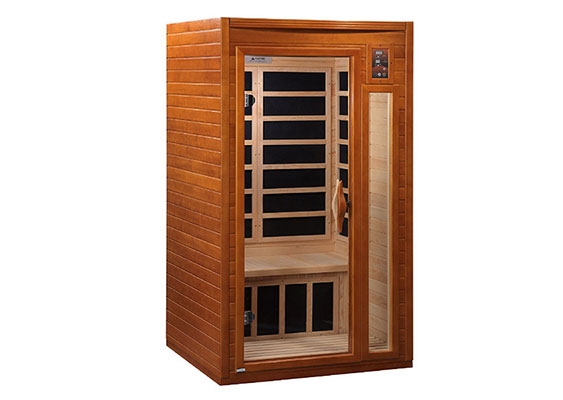 Infrared Sauna
Our infrared sauna is a great way to boost your sleep, sweat out toxins, relieve sore muscles, lose weight, and so much more. The heat given off infrared saunas in comparison to a traditional one is exponentially better. With a traditional sauna, only about 40% of heat is directed to your body, while with the infrared, up to 80% gets into your body.