Health Club @ Travis Place Partners with Tivity Health to Provide Fitness & Wellness Programs
Welcome to
Health Club at Travis Place
Health Club at Travis Place is a state-of-the-art, 25,000 square foot health and fitness center located on the 8th Floor of the Travis Place Parking Garage in downtown Houston, TX. The Club includes premiere strength gym facilities such as training machines, free weights, cardiovascular equipment with individual television screens and so on that none of other gyms in Houston can provide at this cheap price.
The club has a Physical Therapy Clinic to serve patients and clients – thanks to common management with River Oaks Physical Therapy & Wellness. In addition, the Club has a group exercise/spinning studio, basketball court and a unique feature of the club is a running track with exterior views of downtown.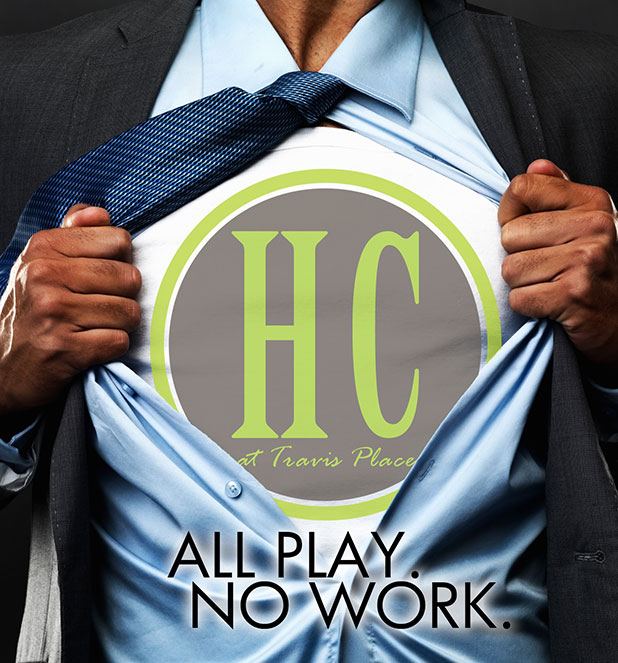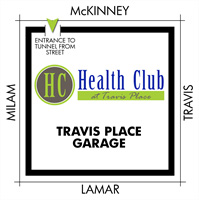 Members enjoy top-level fitness instructors, group exercise, physical therapy, therapeutic massage, and wellness programs to fulfill their health and fitness well-being.
Our club provides 24 private showers including fresh bath and hand towels, body wash, shampoo, mouth wash, deodorant, and day lockers or personal lockers.
Health Club at Travis Place is now open to all companies and individuals in downtown Houston. The Club is located in the Travis Place Garage and has easy access either from the street (entrance on McKinney) or tunnel access next to the Kinder Morgan Building.
An integrated approach using guided fitness, active stretching, personal training, nutrition coaching, and physical therapy and therapeutic massage in Downtown Houston.
If you feel lost in a gym or need more than just workout equipment or a generic meal plan, Health Club at Travis Place & River Oaks Physical Therapy is for you. Looking for a fitness gym near you in Houston Downtown?  .
Health Club at Travis Place is dedicated to providing a wide range of gym facilities and physical therapy services in a comfortable environment near Downtown Houston. Comprising group fitness selections and personal training options directed by some go-getting professionals, this fitness club has already become an example in this industry.
Become a Member
Explore our Membership Plans
Hours
Mon – Wed : 6 AM – 7 PM
Thurs: 6 AM – 6 PM
Fri: 9 AM – 3 PM