An integrated approach using physical therapy, guided fitness, active stretching, personal training, & nutrition coaching
If you feel lost in a gym or need more than just workout equipment or a generic meal plan, River Oaks Physical Therapy & Health Club at Travis Place is for you.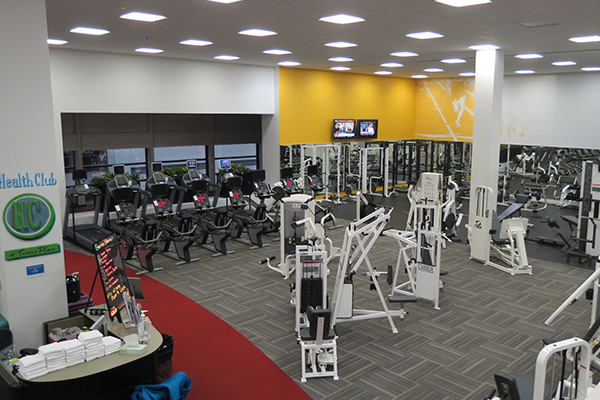 Our program is tailored to the needs of each individual client and addresses fitness, nutrition, flexibility, and now physical therapy. You're never alone with our expert training staff guiding you through each and every workout.
Start your new healthy lifestyle right now. We are not barking fitness coaches — we treat you like family and greet you by name. We take the time to explain correct techniques, so you feel comfortable and confident every step of the way. We offer a flexible program that allows you to choose your level of engagement within each of our services.
Our programs and plans focus on:
Our state-of-the-art training facility and customized plans have helped thousands of clients realize their health and fitness goals. Our nutrition coaching program is successful because we don't focus on dieting. We help our clients lead positive, healthy lifestyles through sound nutritional guidance, customized action plans, and supervised strength & cardiovascular training.
Take Control of Your Health
When you join River Oaks Physical Therapy & Fitness at Health Club, it's a lifestyle choice. Not only can we help you lose excess body fat, but we can help you keep it off. After you've been through our Personal training program, you look and feel better than ever before. By keeping with the workouts and optional nutrition plans, you can keep yourself healthy and happy.
Personal training is the best way to prevent injuries as it focuses on natural body movements to improve strength and flexibility.
Just finishing up with physical therapy? Extend the benefits you just realized by making them even stronger. Lauren will work with Dr. Lakshmi to make sure she develops a program with you that expands the work you did during your rehabilitation process.
Benefits of Using Our Equipments
Maintaining a healthy lifestyle requires base levels of strength, flexibility, and cardiovascular fitness. River Oaks Physical Therapy & Fitness at Health Club will help you reach these goals through our guided program that encompasses all three components. We will work with you to ensure proper form with each exercise as well as keep you motivated to achieve your intended goal.
Equipped with the latest Cybex® circuit training machines our staff will safely and effectively help you achieve a higher level of fitness. Our top-notch coaches will tailor an exercise plan based on your overall health, fitness, and weight loss goals as well as work with you to make sure you're doing your exercises correctly, and keep you motivated and on-track in this positive and rewarding journey.
Cybex® Strength equipment has:
Easier lift positioning for safer setups
Two times greater strength gain*
Progressive stabilization
Three times greater core and muscle activation*
Strength training may be important but cardiovascular exercise is a crucial aid when it comes to weight loss and overall health. We stay up to date on the most effective methods and tools to help you achieve the highest levels of cardio fitness possible.
Cardiovascular fitness is the most effective method for burning calories while improving the function of the cardiopulmonary system. We recommend performing cardio at least three times a week. For clients with diabetes, cardiovascular exercise increases the muscle's ability to utilize glucose leading to better control of blood sugar.
River Oaks Fitness & Weight Loss Center is equipped with Precore® treadmills that maximize the effect of cardiovascular fitness while minimizing stress on joints by absorbing shock. We also have upper and lower body Arc® trainers, and recumbent and upright bikes for diversity in your exercise plan.
Benefits of cardiovascular exercise:
Improved hormonal profile
Improved recovery ability
Not only will cardiovascular exercise improve your physical health, but it can improve your mental health as well. Exercise releases endorphins, which are natural hormones that give you the feeling of happiness.
Meet Our Doctors & Trainers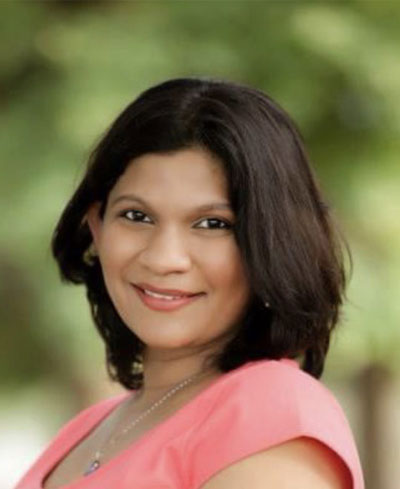 She has been practicing as a physical therapist for over 16 years. She is fluent in English, Hindi, Telugu, and Kannada.
Lakshmi Deepti Urlam graduated with her Bachelors's in Physical Therapy in 2004 from India. She worked for 5 years in a hospital setting working mainly with Cardiac rehab patients and Joint replacement patients.
Lakshmi later moved to the United States and immediately enrolled at Emory University and Graduated in 2012 with a Doctor in Physical Therapy. Lakshmi then moved to Texas to be closer to her family and began her career at an outpatient PT clinic where she treated adults and kids focusing on orthopedic conditions, aquatic therapy, and instrument-assisted manual therapy.
Laxmi received her Graston certification in 2016 and Trigger Point Dry needling certification in 2017. She believes in providing evidence-based practice and continues to expand her knowledge through continuing education.
Lakshmi always strives towards helping each individual attain their functional goals and help them return to living to the best possible ability. She has spent the last few years focusing on Joint replacements, sports, and work injuries, and chronic pain.
Lakshmi and her husband live in Richmond with their 3 daughters, Netra, Mayra, and Manya. They enjoy exploring the beautiful outdoors and spending time with family and friends.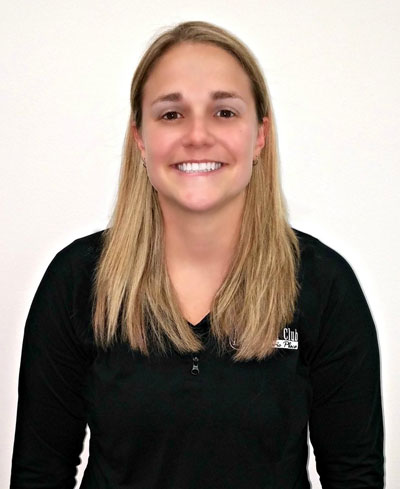 LAUREN DUFRENE
Certified Personal Trainer
While Health Club's guided workouts are individualized to each client, personal training provides dedicated 1-on-1 attention and includes functional movements as well as machines. Health Club's personal training program is run by Lauren Dufrene, who has more than 10 years of experience working with clients in the Houston area.
Lauren has a Master's degree in Exercise Physiology from Florida Gulf Coast University and is a Certified Exercise Physiologist through the American College of Sports Medicine.
Lauren is dedicated to creating a training environment that not only motivates but also empowers individuals to continually challenge themselves in a fun and rewarding way. She is able to provide education on how to maintain a healthy lifestyle by combining strength training, cardio endurance, flexibility, and proper nutrition.
Lauren's Specific Areas of Expertise:
Designing strength and nutrition programs
Call or Email today
For a FREE 1-Hour training session with Lauren!